A New Face.

If you've ever wondered how the faces of so many silver-screen celebrities escape the ravages of time, their secret is out! They owe their youthful beauty to the celebrated plastic and reconstructive surgeon, Borko Djordjevic, M.D., Ph.D., F.I.C.S, a Diplomate of the American Board of Cosmetic Surgery and renowned in the field. His list of clients reads like a Who¹s Who of the elite society pages. Throughout the past 20 years, his skilled hands and state of the art surgical techniques have brought youth and beauty to many famous Hollywood Stars.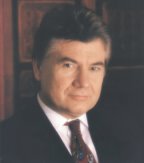 The Answer to Looking Younger.

Dr. Borko Djordjevic wanted to find a way for people everywhere to look younger, with radiant, firmer skin - to achieve results similar to a face lift - without the use of surgery.


The Birth of Firm & Lift™.

After working with some of the world's most reputable chemists, Firm & Lift skin care formulas were created to rejuvenate your skin¹s youthful appearance. The results are amazing!


A New You...

Firm & Lift™ combines the latest research in Alpha Hydroxy Acids, age-defying Antioxidants, and Plant Extracts to firm, tighten, moisturize and smooth the appearance of your skin while protecting its youthful elasticity in a way that¹s never been done before. Now you, too, can enjoy the same beautiful, youthful-looking skin.

Look More Radiant and Younger than You Ever Dreamed
Possible with Firm & Lift™
In less than a minute!

Visible Results! Simply Spectacular!

You don¹t have to be a star to look like one. Now you can achieve
the same youthful look so many celebrities enjoy.
| | |
| --- | --- |
| | |
| John Before | John After |


In 60 Seconds!
Secret of the Stars™
Actress/Model/Mother Jennifer O'Neill
"I absolutely love Firm & Lift! The Series works in just 60 seconds to smooth & soften lines, wrinkles, and tighten the skin¹s appearance. That's what is so amazing! It allows your skin to look younger almost instantly. I prefer a natural approach to stay youthful. That¹s why I love Firm & Lift."



Firm & Lift¹s Secret to Youthful Beauty.


Hydrocotyl Extract & Coneflower Extract - (Actifirm® TS) These two plant extracts provide dramatic results by their superior and almost miraculous ability to firm & tighten skin. Actifirm TS is a revolutionary new extract that has been found in studies to help increase collagen production (the secret to keeping skin firm and supple). Coneflower extract also helps keep your skin¹s integrity by increasing your skin¹s levels of hyaluronic acid (for more moisture). Actifirm TS was found to firm skin, increase skin density, and reduce facial lines. Actifirm TS brings in a new era of skin rejuvenation.